This Easy Alfredo Tortellini Soup, is just fabulous for dinner in a hurry. All the flavors of alfredo that you love with the ease of a quick soup.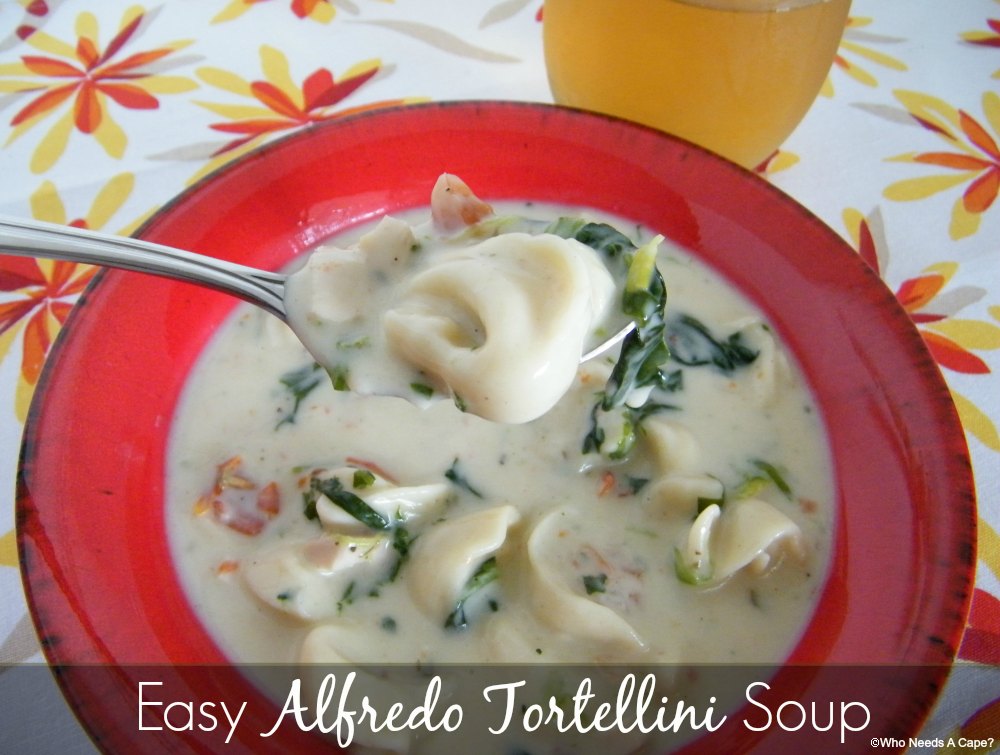 Not to hurry summer on its merry way, but we all know it…FALL is coming! And with the change of seasons, I start thinking soup! If you're looking for an EASY soup, then try this Easy Alfredo Tortellini Soup, this one is a keeper. I was browsing online and found the original recipe at Allrecipes.com and just knew my family would enjoy.  Of course I changed things up a bit to suit our tastes.
We've talked in the past of my love of frozen cheese tortellini, it is a staple in my home and something that saves me oodles of time and is quite a bargain. So no surprise I'm using it again. Another part of this recipe that is a time saver and to be honest a budget saver is that I'm using rotisserie chicken. I get 2-3 meals out of a rotisserie chicken just whacking one apart and dividing up the meat, so in my opinion it is a huge time and money saving product.
Lastly, I normally make my own alfredo sauce, such an easy sauce to make, why not. Well, in this case I used store bought.  If we're gonna go for a soup that is prepared quickly, why not save a few minutes. I used a flavored alfredo which brought extra overall flavor. Trust me, this recipe is not only easy, but quick and delicious!  Give it a try, especially on those busy school nights.
Check out these other recipes using frozen cheese tortellini:
Meaty Cheese Tortellini Casserole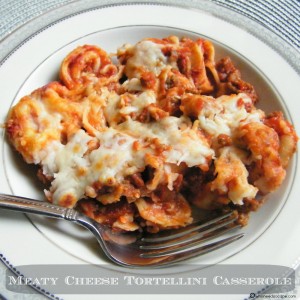 One Pan Creamy Tortellini  & Sausage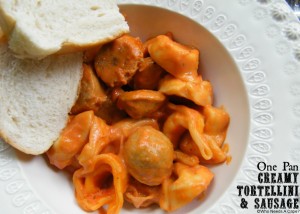 Slow Cooker Creamy Tortellini & Sausage