Peanut Butter Buttercream Frosting is perfect the peanut butter lover in you! Great on a chocolate cupcake or a very indulgent cake!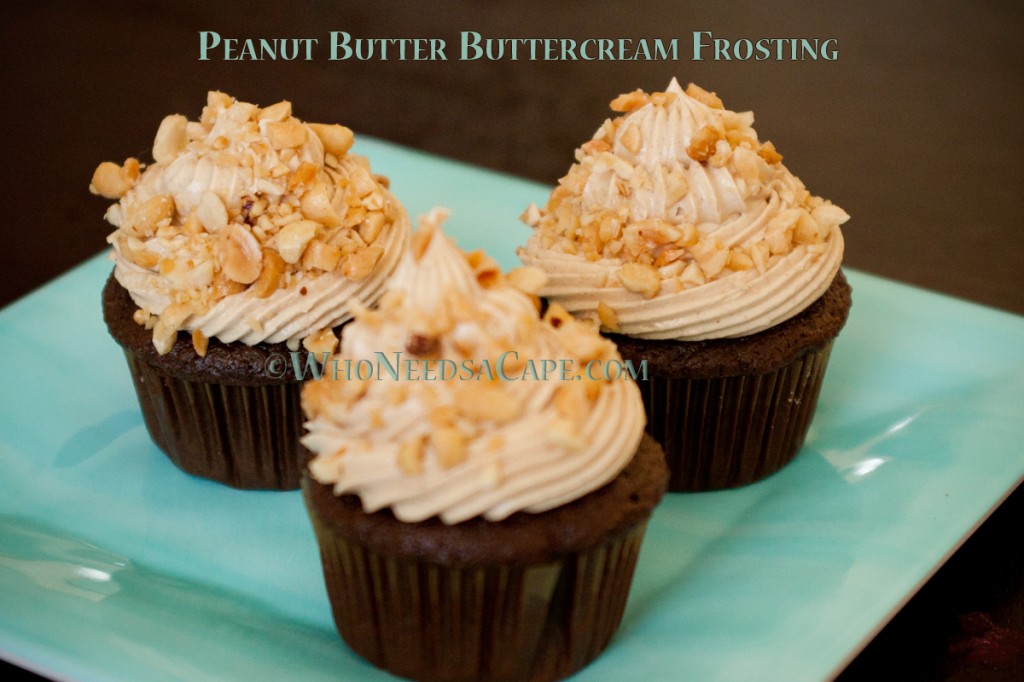 My brother in law loves peanut butter and chocolate and his birthday was coming up.  So I decided to make my Peanut Butter Buttercream Frosting that I hadn't made in forever.
I did use a box cake mix that was chocolate with chocolate pieces and they turned out great!  If you're looking for more peanut butter recipes check out Lori's Creamy Peanut Butter Pie or Heather's 3 Layer Peanut Butter Brownies.