Butternut Squash and Apple Soup is a full-flavored soup that's perfect for the autumn season. Serve with some crusty bread and dinner is done.
I always notice the different types of squash at the grocery store and hesitate to purchase them. I'm a bit intimidated when it comes to cooking them. Once I made spaghetti squash since it was described to me as "fool proof,"…yeah not so much!  Somehow I managed to mess it up anyway.
I've had trouble finding recipes where I'm not prepping my little heart out or where I don't mess it up epically. This little soupy creation was thankfully the exception, all around. Serve this with some crusty bread and you have a wonderful fall dinner!
I'll admit, I cheated a little bit on the prep with this one, but sometimes its okay! I bought a container of butternut squash that was already peeled, seeded AND cut into small cubes. Yes, it was a total convenience and time-saver. I did peel and core the apple and chopped the onion. So I didn't leave it all up to the guys behind the produce counter after all. 😉
Other recipes perfect for Autumn: 
Slow Cooker Pumpkin Butter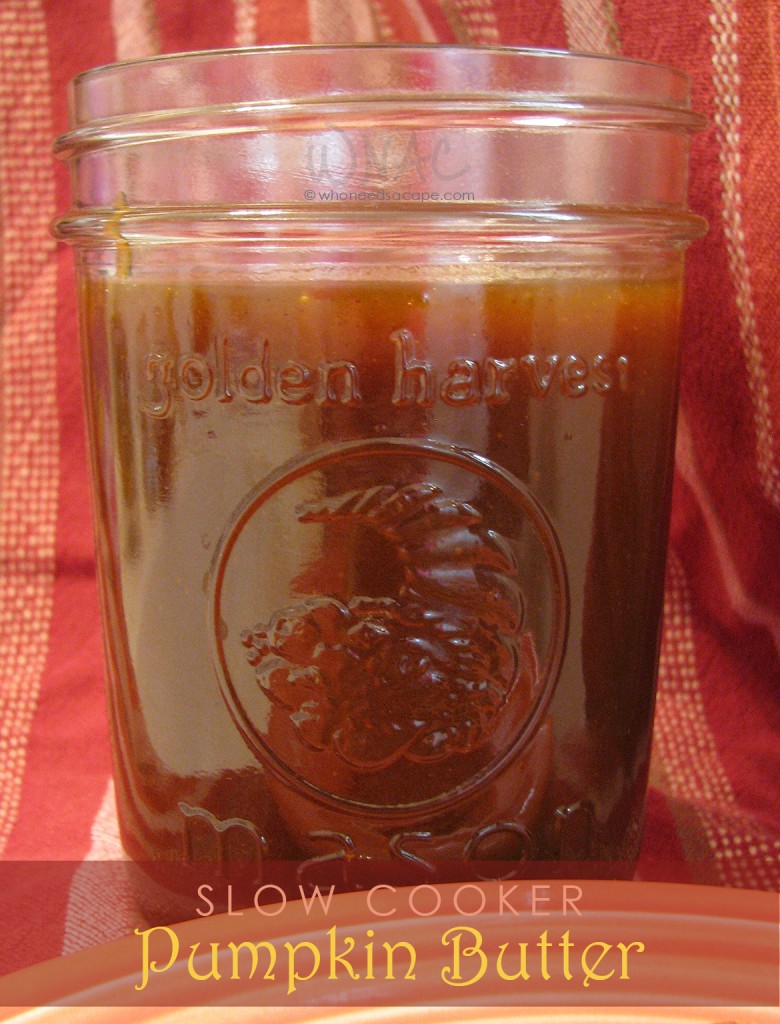 Easy Slow Cooker Turkey Breast