Need an elegant dish that will impress? Mushroom Risotto is just that dish, comforting yet packed full of special flavors.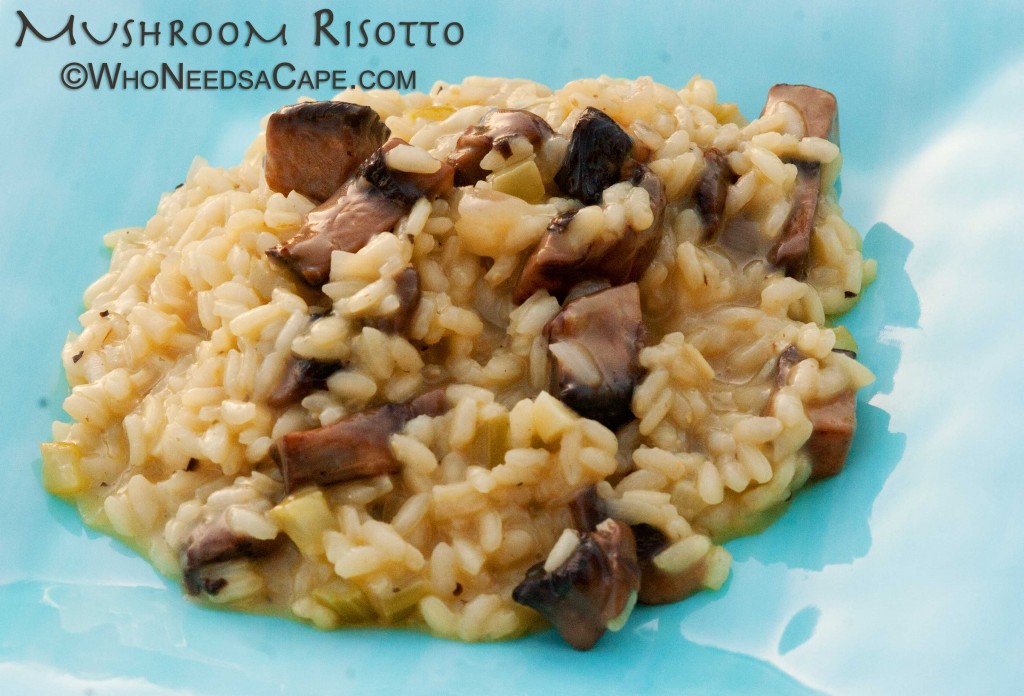 My husband and I wanted to do something simple for our eleventh wedding anniversary, since we had just come back from vacation and just didn't feel like going out to eat yet again.
Instead, we decided we would just have a nice meal and a bottle of wine.  I chose to make a Mushroom Risotto as I have always wanted to try making one and I don't make risottos very often.
We wound up grilling steaks as well to go along with this Mushroom Risotto. Perfect combination, but this can be served as a side dish too.
---
Other tasty side dishes: