Salad that isn't boring? Yes indeed! Make a big bowl of Spinach Salad with Honey Balsamic Dressing and watch it disappear fast! Such amazing flavors!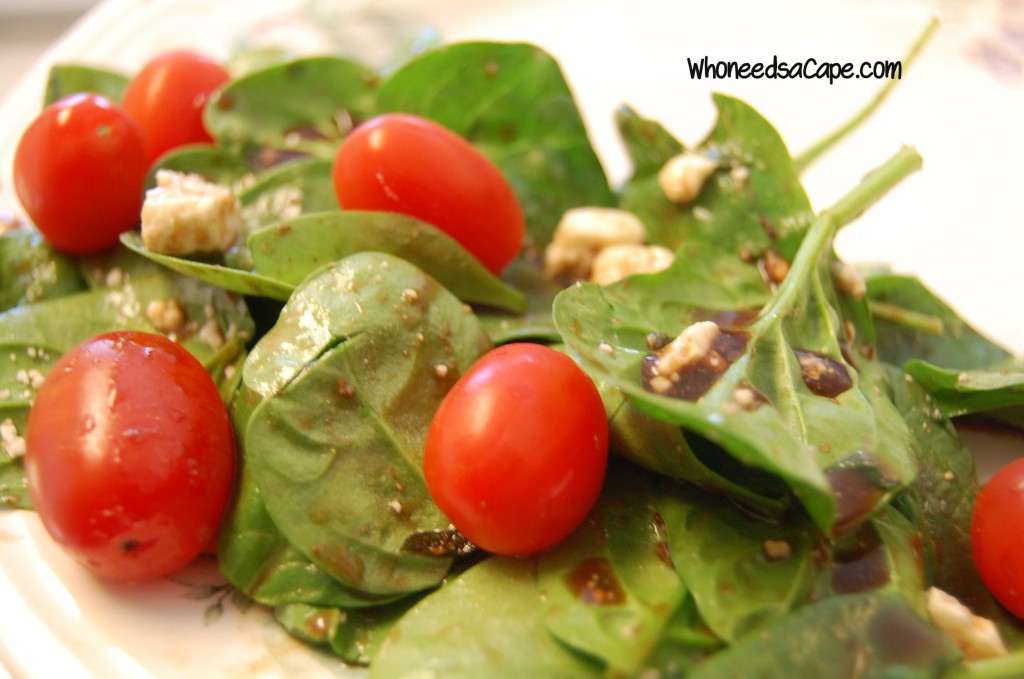 Well it's the time of year for salads isn't it?  Except that the salad greens aren't always so great.  That's why in the winter I turn to Spinach Salads.  It's almost always good, it's so healthy, it's a perfect winter salad.
Topped with a home made dressing this salad isn't too bad for you (I have to have dressing – no lemon wedges for me please).  I hope you enjoy!